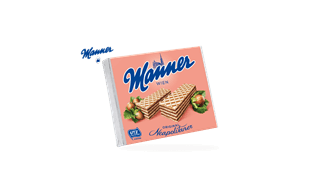 Manner
Original Neapolitan Wafers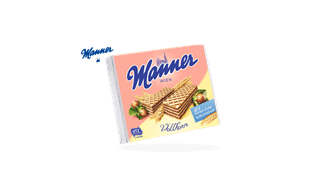 Manner
Whole Grain Wafers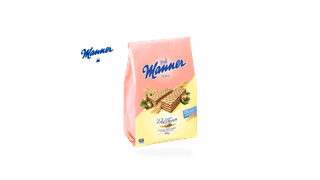 Manner
Whole Grain Wafers bag
Manner
Original Neapolitan Wafers bag
Original Neapolitan Wafers
Knuspino Hazelnut
Whole Grain Wafers
Whole Grain Wafers bag
Original Neapolitan Wafers bag
For more than 125 years, the Austrian confectionary manufacturer Josef Manner has put greatest passion and highest standards to its products. The family-run business is a pioneer in creating innovative wafer products, chocolate treats like fruity chocolate covered bananas products and pralines for melt-in-the-mouth moments. Its success story has begun in 1890 with the beloved and well known wafer cookie brand Manner.
Josef Manner had a dream. At a time when high-quality confections were out of reach for everyone but Vienna's well-to-do, Josef set out to make a wafer that would be both great tasting and affordable. In 1898, he created the Neapolitaner: a five-layer hazelnut cream-filled wafer cookie, wrapped in single-serve foil and accessible to all. His extraordinary wafer perfectly captured the taste and spirit of his time. Well-kept family recipes and expertise in baking wafer cookies over decades have made this company to one of the largest wafer cookies manufacturers in Europe, selling to over 50 countries worldwide.
The company Josef Manner unifies five unique Austrian confectionary brands: Manner, Casali, Napoli, Victor Schmidt and Ildefonso. All products are manufactured exclusively in Austria with care and commitment only a family business can provide. The company is proud to offer a wide selection of premium products, ranging from the famous and well-known Original Manner Neapolitaner wafer cookies to delicate Casali Chocolate Bananas or world-famous Victor Schmidt Mozart pralines.