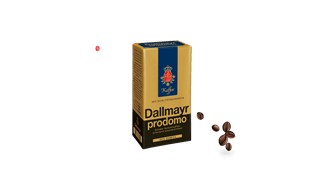 Dallmayr
Prodomo decaffeinted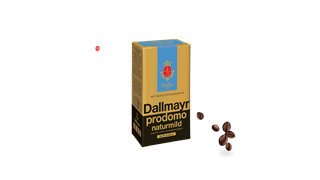 Dallmayr
Prodomo naturally mild
Prodomo
Prodomo decaffeinted
Prodomo naturally mild
Dallmayr
Passionate about quality. Since 1700.
The name Dallmayr stands for outstanding product and service quality with a tradition going back more than 300 years and is one of the best-known German brands of coffee. Dallmayr has local roots in Munich – and is also active throughout the world. Over time, the trade with local and international delicatessens gave rise to the famous delicatessen with its own restaurant and an event catering service. The coffee business and the vending machine service have developed over the last 50 years to become the company's largest divisions. Their experience in the various areas and the pooling of these competencies make them a respected partner in trade, in the service sector and in the food service industry today.
In Dallmayr prodomo, selected highland coffees from Asia, Africa, and South and Central America come together to form a finely balanced premium blend. The typical taste primarily comes from the arabica coffees from the fertile southern provinces of Ethiopia – the birthplace of coffee. In the highlands here, people harvest the coffee cherries which primarily grow in small plantations. After the harvest, they are "washed" in a special procedure, which also refines the green coffee. The skill is, in spite of different crop yields, to always achieve the same taste profile which the Dallmayr prodomo fans love so much.